What if the words just won't come out? Stutter School Documentary now streaming via TVO
Most of us don't think twice about asking someone for directions or ordering a meal, but what if the words just won't come out? The Stutter School Documentary shows us their is hope for people who struggle to get their words out.
This documentary follows four brave stutterers from different backgrounds, the youngest aged just 12 and the oldest 64, on a once-in-a-lifetime make-or-break journey to find their voice.
Over four confronting, intensive and emotionally-charged days, the four new students will be pushed to a breaking point.
Will they succeed? And how could it transform their lives?
With unprecedented access to a ground-breaking speech program in Australia, Stutter School offers privileged access to the McGuire Programme, a course run by stutterers for stutterers.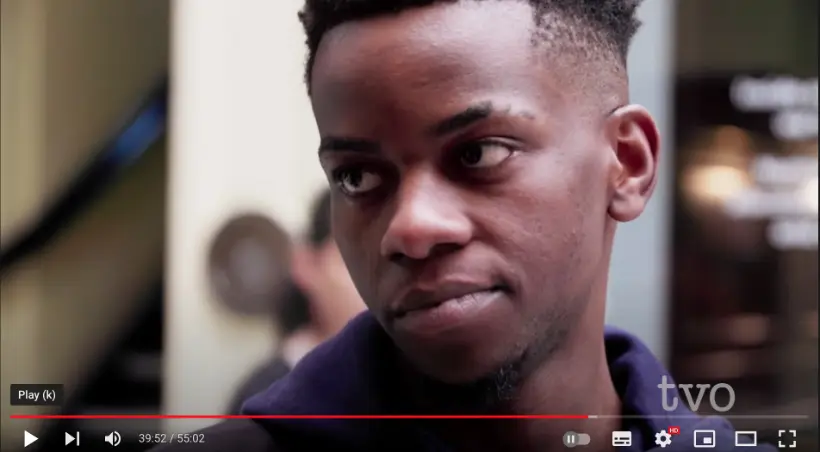 For these four new students, it is a last-ditch bid to try and gain control of their lives. For each participant, the stakes are enormous. What will the four days bring? Will they succeed? And what difference will it make in their lives? Can a four-day program offer long-lasting change?
STUTTER SCHOOL
AWARD :Gold
ENTRY TYPE :Single Entry
COUNTRY :AUSTRALIA
COMPANY :Southern Pictures
BRAND :Special Broadcasting Service (SBS)
DOCUMENTARY Community Service Programs
TALENT CREDITS
Laurie Critchley – Executive Producer
Virginia Gay – Narrator
Liz Allen – Writer / Director
Richard Kickbush – Director of Photography
Orly Danon – Editor
Heather Nash – Producer
RELEASE DATE
Tuesday 5th January at 8:30 pm on SBS
Encore Saturday 10th January at 10:10 pm on SBS Viceland
1 x 1-hour documentary
---
LATEST UPDATE ON THE STUTTER SCHOOL DOCUMENTARY
Congratulations to Southern Pictures and The McGuire Programme regarding the very exciting news of the Stutter School documentary winning 'Gold' at the New York TV Awards!
Thank you New York Festivals! And to the judges!
New York Festivals TV & Film Awards honours content in all lengths and forms from over 50 countries. Embracing all aspects of the Television and Film industries, categories mirror today's global trends and encourage the next generation of story-tellers by recognizing innovators in our 14 Category Groups: News Programs, News Reports/Features, Sports Programs, Documentary, Entertainment Programs, Entertainment Specials, Program Crafts, Promotions/Station IDs & Opens, Promo/ID & Open Crafts, Streaming, Student, Films, Corporate Image, and Film Crafts.
Thanks to the McGuire Programme Australia/ New Zealand (ANZ) Region for working with Southern Pictures to produce a worthy documentary.
---
Denis is your first point of contact for people who stutter in Australia, New Zealand and South East Asia.
Around the world, our Regional Directors run the Programme in their respective regions. They organise Courses, Support Groups and Open Nights – among many other events and happenings related to helping people who stutter.
Denise is very happy to answer any questions you may have so please don't hesitate to contact him.